New vacuum impregnation system put into operation
At the beginning of the year 2017 a new, modern vacuum impregnation plant was put into operation at eviro Elektromaschinenbau & Metall GmbH Eibenstock. This investment makes it possible to impregnate stators up to a length of 1.10 m and a diameter of 1.10 m (for example, IEC 355 L size) for the first time. So, eviro is enabled to meet the constantly growing demands of its customers. In addition to the expansion of existing impregnation capacities in the company, the PLC controlled equipment with processing pressures of <20mbar supports to improve the process parameters. Solvent-free, REACH-compliant impregnation resins are used which ensure the high quality of stators produced by eviro, in particular with regard to electrical stress resistance and mechanical stability.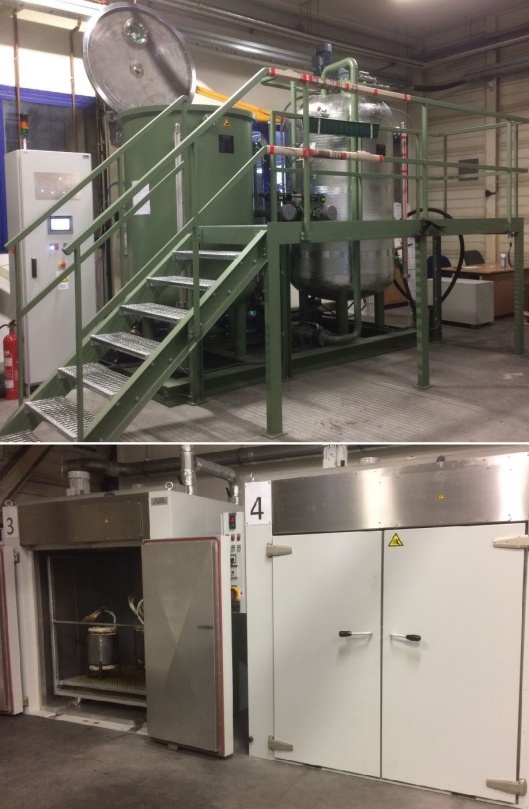 The second component of the investment was two new curing furnaces to ensure optimum curing of the impregnated stators and continuous processes.
The new plant technology is also used for the production of stators for the eviro vibrating motors.
---
New eviro motor vibrators for use in concrete compaction
Eviro motor vibrators are proven itself in many applications of concrete compaction around the world. They are used by distinguished, global acting companies, who value the high quality and reliability of the eviro products. Development of new application focused concrete mixtures and manufacturing processes often cause new requirements concerning concrete compaction.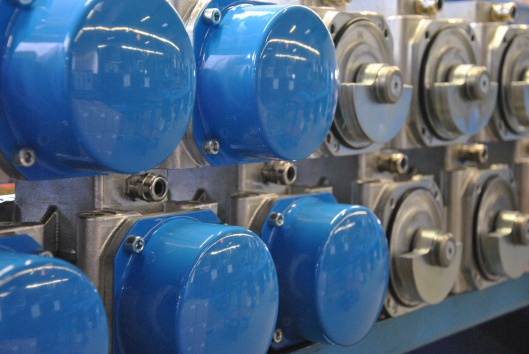 To be able to provide our customers a comprehensive offer of motor vibrators fitting complete ranges of vibrating frequencies and centrifugal forces some new external vibrators are introduced. So, in the most important series AH30 and AH4x apart from previously offered types running 6.000 rpm selected new types running 4.500 rpm, 9.000 rpm or 12.000 rpm are available now.

The vibrators are specified to be operated at frequency converters.


Centrifugal forces can be adjusted in discrete steps by shifting centrifugal disks to fit the vibrators to special requirements. Construction of robust aluminium motor housings is compatible with usual foot prints. The vibrating motors can be delivered with mounted power cables, too.
Please, do not hesitate to contact us for any questions concerning vibration equipment and its use. We would be pleased to provide your activities.